MILD STEEL SQUARE TANDOOR
Designed to be versatile and as good as its staineless steel counterpart with clay tandoor inside. The top of this tandoor can be custom designed, at an additional cost, to best suit your needs or to match the decor of your kitchen. You have the option of choosing the top of your Tandoor from granites, tiles, cemented and stainless steel.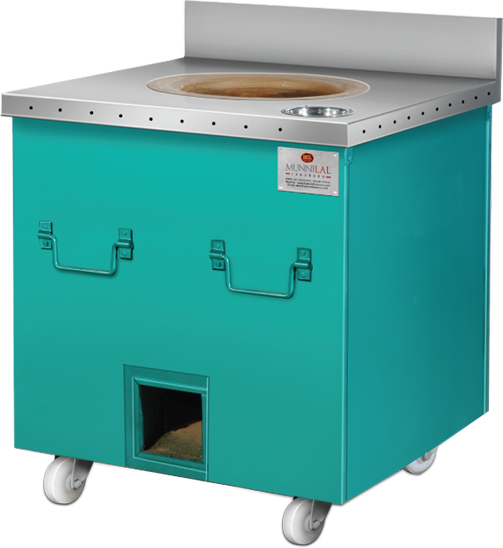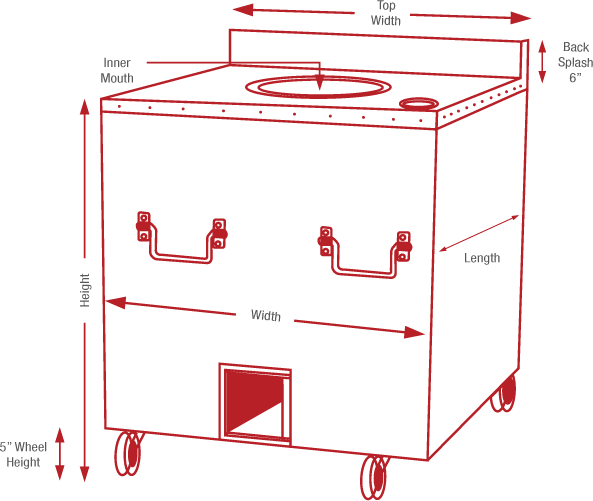 MODEL NUMBER

LENGTH

WIDTH

HEIGHT WITH WHEELS

INNER MOUTH
All measurements are in inches. Height values do not include the height of the backsplash of 6".